The last thing landlords in the Los Angeles area want to deal with is evicting a tenant from their rental property. It's a costly and lengthy process that only comes with headaches and stress.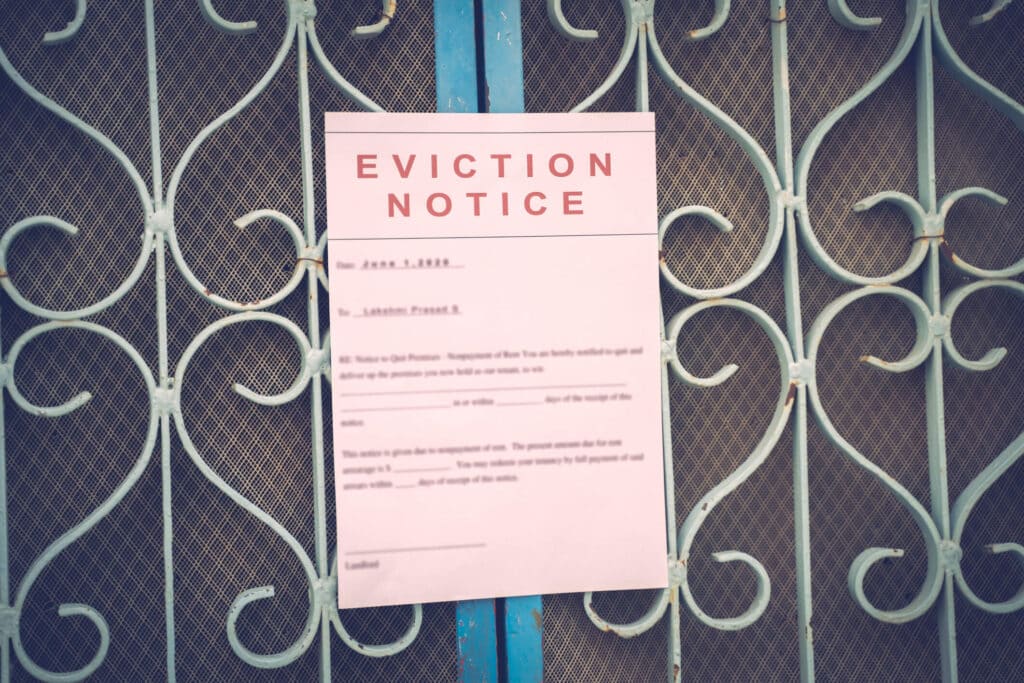 What if we told you there was a simpler, cost-effective alternative to evicting your tenant?
Although it's uncomfortable paying a tenant for breaking the rules, landlords have the option to offer a tenant cash buyout to successfully and quickly remove tenants from their rental property. It doesn't involve time-consuming legal processes and often turns out to be an amicable agreement.
In this article, we'll explore the benefits of a tenant cash buyout to help you decide if it's the right alternative to eviction for you, your tenants, and the long-term success of your Altadena rental property.
What is a Tenant Cash Buyout?
A tenant cash buyout is when a landlord offers their tenant cash to move out of the property instead of going through a legal eviction process.
This arrangement is also known as cash-for-keys. In other words, the tenant hands over the keys to the rental property before their lease term ends in exchange for cash from the landlord. As a result, the lease is terminated and both parties can move on.
The Cost of an Eviction
To evict a tenant can cost anywhere from $4,000 to $7,000 with all of the expenses and lost rent accounted for.
That is quite a chunk of change for a Los Angeles area landlord to dish out simply to remove a tenant who has breached their lease. For this reason, many landlords consider a tenant cash buyout to save time and money compared to undertaking the eviction process.
How Much Cash Should You Offer Your Tenant?
There is no set amount of what you should offer your tenant in a cash-for-keys deal. Ideally, it will be less than what you would pay for the eviction process.
This price is open to negotiation, so when you make your initial offer, go as low as you think is fair. Your tenant will likely propose a counteroffer.
It's best practice to consider how much it costs your tenant to relocate to a new rental unit. Consider moving fees and a new security deposit as you come up with your buyout amount.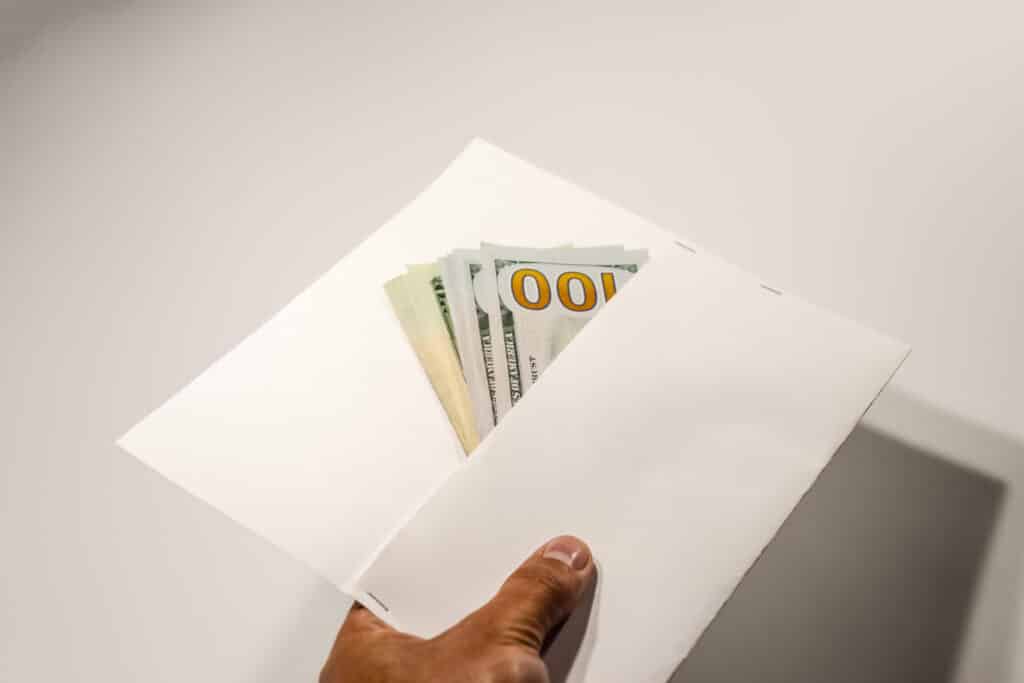 Benefits of a Tenant Cash Buyout
Though you'll probably dislike the idea of handing cash over to a problem tenant, a tenant cash buyout offers many benefits over the eviction process.
Save Money on Legal Services
When you go through a traditional eviction, you'll likely hire a lawyer to represent you in court. As we all know, lawyers aren't cheap and these fees (as much as $300/hr) can add up quickly. You will also have to pay a fee to the deputy or sheriff to serve the eviction notice and monitor the move-out, if necessary.
When you can agree on a cash buyout with your tenant, the only cost you will have is the amount you're paying the tenant to hand over the keys to the property.
Save Plenty of Time
The average eviction can last anywhere from 45 to 75 days. That is a lot of time for a landlord to not collect rent while someone is living in their property.
When your tenant agrees to a cash buyout, you could have everything settled in a week! Of course, this depends on the timeline of your agreement. This will be much quicker if you and your tenant are on amicable terms as well.
Overall Calmer Situation
A tenant's first reaction when they receive an eviction notice is usually anger and frustration. This could result in damage to your Altadena rental property as an act of revenge from your tenant.
When you openly discuss your intention to evict and the valid reasons behind it, such as not paying rent, you have a better opportunity to create a calm situation.
The tenant could even feel like you're giving them a break since they won't have to deal with the legal process either, or get stuck with an eviction on their rental history. They can simply walk away with cash in hand.
How to Proceed with a Tenant Cash Buyout
There are specific steps you should take if you wish to proceed with a tenant cash buyout instead of eviction.
NOTE: These steps assume you're adhering to local ordinances and California laws and have valid and legal reasons to serve an eviction notice.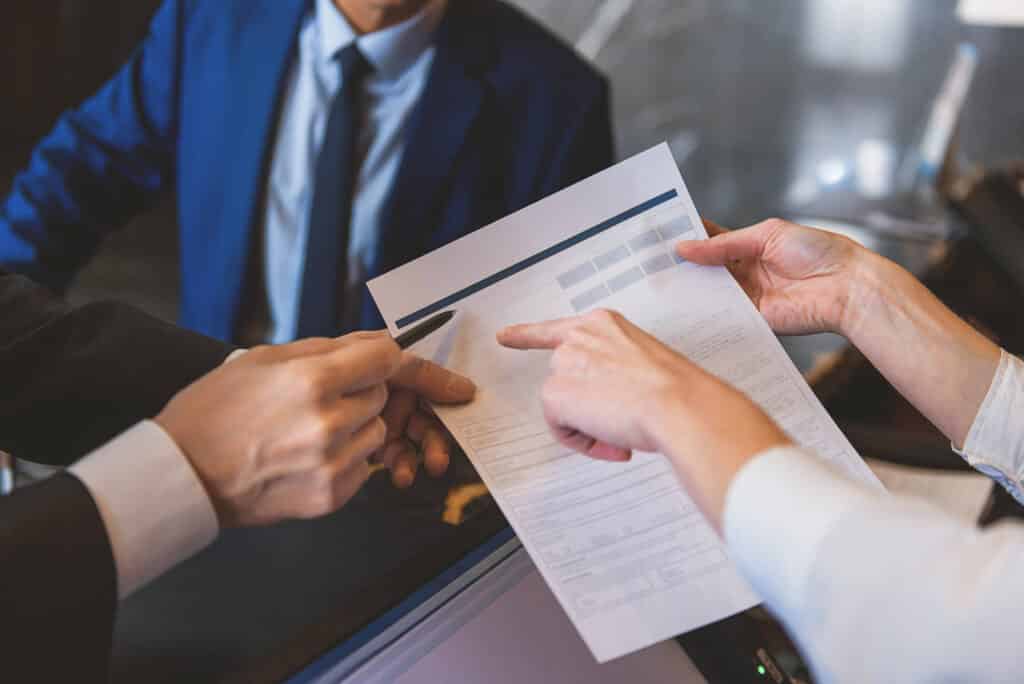 Step 1: Give Written Notice
The first step to telling your tenant they must vacate the property is through a written notice. You can either do this formally with an eviction notice or one of your own.
This written notice should state the date, your name, your tenant's name, the property's address, and the reasons you're asking the tenant to vacate.
You can either leave this notice on the door or hand it to the tenant directly, which provides the opportunity to discuss the cash buyout with them directly.
Step 2: Make Your Offer and Negotiate
After notifying your tenant to vacate, it's time to make your initial cash buyout offer. Remember, start with a low – but fair – number to leave room to negotiate. Be sure to explain the reasoning behind the offer.
Your tenant will likely ask for more, starting the negotiation process. Discuss specific terms with them, such as the cash amount, when they must vacate the property, and if they must clean the property.
Step 3: Make a Written Agreement
Remember, get everything in writing!
Once you have agreed to certain terms, write an official agreement and have both you and your tenant sign it.
Step 4: Exchange Money for Keys
Attend your tenant's move-out day to collect the keys from them and give them the cash amount you both agreed upon.
This should go smoothly, provided you both held up your end of the agreement.
Is a Tenant Cash Buyout Worth It?
Every situation is unique. It's up to you to decide if the costs and hassle of eviction outweigh the cost of a tenant cash buyout. It also depends on whether or not you actually want to offer this option to your tenant.
However, there are ways that you can avoid having to make this decision altogether.
Many Altadena, California landlords choose to work with professional property management companies, such as Lotus Property Services, to find high-quality tenants and reduce eviction rates (our eviction rate is 0.5% for tenants we place). 
Lotus Property Services is the premier Altadena property management company. We can handle everything related to your rental property, including screening and acquiring new tenants, coordinating maintenance requests, and conducting speedy evictions. 
Already dealing with the possibility of having to evict a tenant and want guidance and advice on moving forward? We're here to help. Give us a call today! (626) 582-8001.
If you're searching for real estate experts to help you maximize your investment and reduce vacancy and eviction rates, check out Tips to Finding a Property Management Company in Arcadia, CA next!