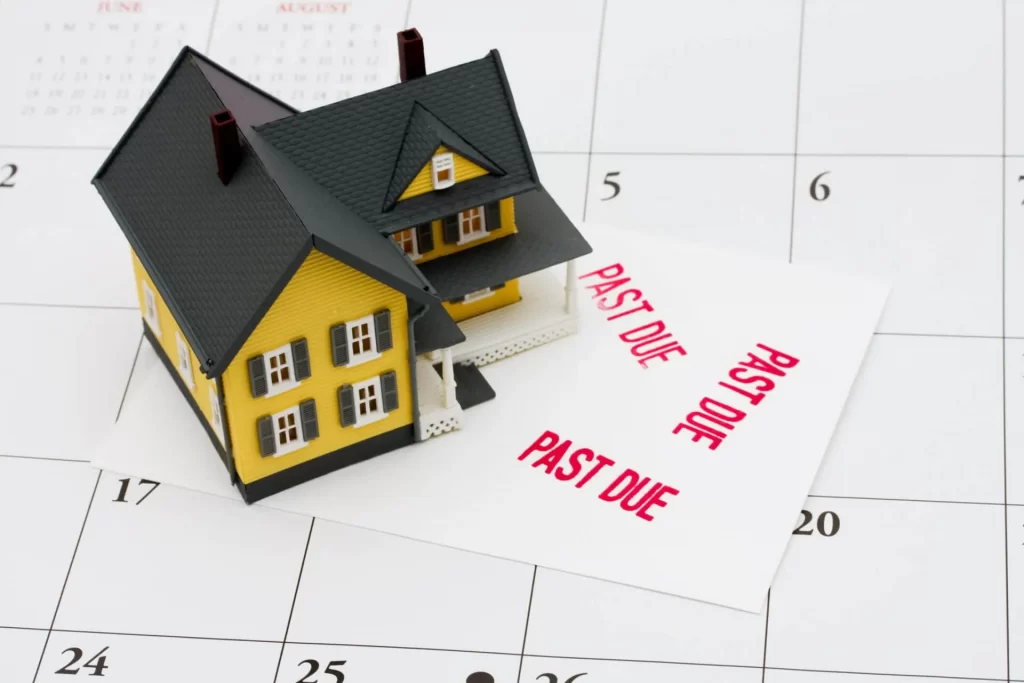 Retrieving rent from tenants is by far one of the most important and complex aspects of owning a rental property. Dealing with late paying tenants in Arcadia can be cumbersome, stressful, and downright frustrating. Missing out on rent was a major problem for landlords in 2020 too.
In August 2020, 30% of renters surveyed reported that their ability to pay their rent was impacted by COVID-19. Another 12% were late at one point, but later caught up; 7% couldn't pay for one month, and 10% were unable to pay for two months and above.
43% of property managers said that the recession and pandemic increased the number of residents at risk of eviction. These statistics further validate that since the pandemic, property managers and rental owners have experienced a massive increase in the rate of late payments from tenants.
Seeing the plight of property managers in this era, there are some ways to deal with late paying tenants in Arcadia.
Keep Your Cool and be Respectful
Playing it cool and speaking respectfully doesn't sound like the most instinctive thing to do with late paying tenants. But, to save yourself the stress of dealing with such situations, you'll want to be as respectful as possible with the tenant.
Being overly loud and emotional about your tenants' inability to pay on time may heat the situation and make it uncomfortable for both parties. This could result in the tenants damaging your property to get back at you. This in turn is yet another issue for you to handle.
Tenants do not lose all their rights to your property when their rent expires. This means that any illegal attempt to kick a tenant off the property once their rent is past due may lead to legal action against you.
However, a compromise should be made between being cool and respectful with your tenants and reminding them of the lease agreement they signed and the rules in them.
Meet With Your Tenant in Person
An in-person meeting with late paying tenants is one of the most effective ways to handle them. It enables you to discuss why they haven't paid their rent face-to-face. They'll be less likely to lie to you, or you'll be able to tell when they're lying, when you talk to them in person.
You will also know whether they are facing a situation beyond their control, such as an emergency or unprecedented job loss.
Such a discussion lets you know their position on the matter and whether you can create a new payment schedule for them or accept part payment. If they seem uninterested in any compromises you offer, you can then serve them a non-payment of rent notice or charge them late fees.
Issue a Late Payment Notice
When a tenant is a few days behind in their rent payment, you can text them politely and give them time to tell you why they haven't paid. Depending on their response, you can call them to know if there is anything you can do for them; maybe give them extra time or adjust the established rent payment date.
Late paying tenants can make lofty promises to get landlords off their backs. It's more common than you may think. Don't take their promises seriously when they are behind in rent. Serve them a notice regardless, so that you abide by landlord-tenant laws and even save time.
Most landlords prefer to communicate via text and emails. But it's more polite to talk with the tenant over the phone so that they can understand you better and see that you're trying to be kind to them.
Make sure the tenant sees the urgency of the payment and takes it seriously. If an eviction is the only solution, take action quickly. Eviction processes can take up to a few months to complete.
Demand a Late Payment Penalty Fee
If a tenant does not pay within a certain period, then you can impose a late payment fee. It is advisable to have a fixed late payment fee on the tenancy agreement or give a certain percentage that begins to count once the rent is due.
A penalty fee is a more serious way to make late paying tenants pay quickly. It should not be very high, but it should be reasonable enough to attract tenants' attention and make them want to pay on time.
You should be aware that a tenant who is unable to pay because of financial difficulties won't be able to pay the late rent penalty fee. Difficult tenants could also be problematic with paying late tenant fees.
In the end, the goal is to retrieve the rent. The penalty fee shouldn't be a do-or-die affair so that tenant-manager relationships won't be severed.
Give a Discount for Prompt Payment
People love discounts, no matter how small they are. Tenants in Arcadia are no exception. Offering your tenants a small discount for early rent payment can motivate them to pay on time.
Though this sounds like a passive approach to making late paying tenants comply, it works, and it can help you cut down on the time you take to go after tenants for payments.
Involve the Credit Bureau
Landlords can report tenants' rental payment statuses to credit checking bureaus. This service incentivizes prompt rent payment since tenants will want to maintain a neat credit report. Tenants who pay early can raise their overall credit score.
If you have late paying tenants in Arcadia, tell them of your intention to report their late payment to the bureau. Doing this can make them pay early, or on time, to evade a messy credit report.
Legal Action and Eviction
After you've tried all other options, including serving a late payment notice, and you think it's best to evict late paying tenants, then you have the right to take legal action. Don't rush into it yourself. Get an experienced eviction lawyer to file and represent the complaint in court.
Some places consider it illegal to evict tenants in Arcadia until court proceedings have been completed. Property owners and managers should opt for rental default insurance during the eviction process.
This helps you get back lost rental income when a tenant defaults. Do not accept partial payment in anticipation of full payment if you have served an eviction notice. This can cause issues in the process and costly delays.
Get Your Rent on Time with Lotus Property Services
Looking for qualified property management company in Arcadia, California? Lotus Property Services is the top property management company in Southern California, with customized management solutions that will help you reach your investment goals.
We offer month-to-month management, which give you flexibility depending on your schedule and budget.
Our arms are wide open to manage single and multi-family properties. With our professional team and invaluable resources, we guarantee your tenants will pay rent on time. Plus, you can expect only the highest quality tenants in your property thanks to our comprehensive tenant screening process.
Contact us to discuss how we can help handle late paying tenants today!