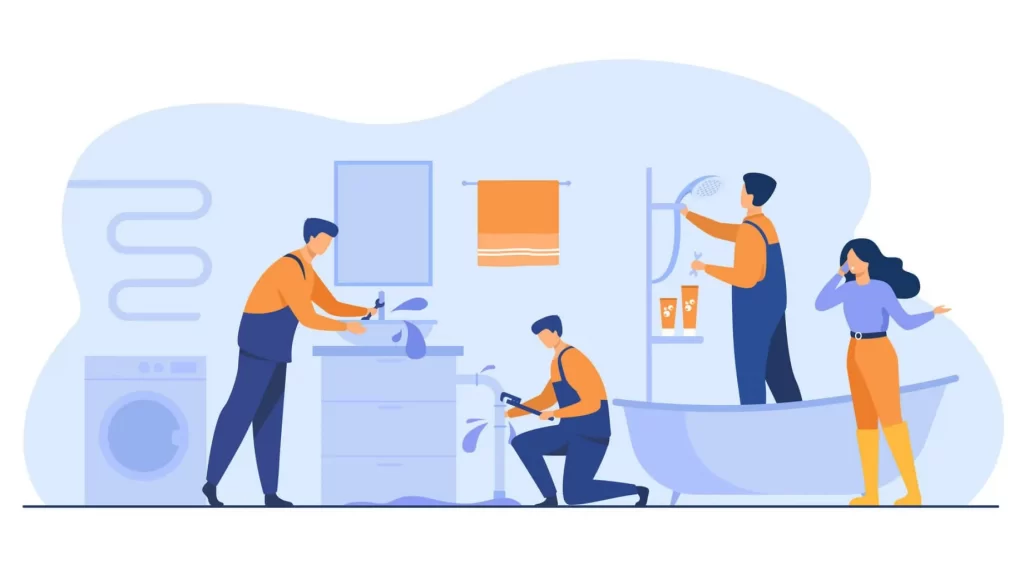 If you own rental property in Southern California's San Gabriel Valley, you're probably familiar with the terms property management and property maintenance. But do you know the difference between these two essential services?
You've probably already figured out that there is a major difference between property management and property maintenance. By the end of this article, you'll know what that difference is and how both of these services can help you get the most return from your rental property.
What is Property Management?
Let's first cover what property management means in terms of rental properties. Property management focuses more on the business side of having a rental property. It involves finding tenants, executing lease agreements, handling rent payments, and more.
Typically, these services are offered by a property management company made up of a team of real estate professionals. While each company has a different set of services for their clients, the most common are listed below.
Tenant Acquisition
Sometimes the most frustrating part of owning a rental property is finding tenants to fill a vacancy. Fortunately, property management companies are great with tenant acquisition, some even finding new tenants in a matter of days.
How are they so successful at this?
Property management companies in San Gabriel County use professional resources to market your property and a wide network within the community. They know the best ways to promote your vacant property and find tenants quickly.
Plus, most if not all property management companies have a thorough tenant screening process. Conducting a background and credit check and speaking to references ensures your property is filled with high-quality tenants.
Rent Collection and Evictions
As a landlord, the last thing you want to do is chase down your tenants for late rent payments. When working with a property management company, you don't have to. As one of the common services provided, management companies will collect the rent each month from your tenants.
If rent is late or not paid at all, the company will move forward with consequences and actions. Since these are real estate professionals, they are aware of landlord and tenant laws and rights in the area, so you don't have to worry about researching them and following through.
Property management companies will also handle evictions if needed, which can be complicated and lengthy if not done properly.
Manage Tenant Requests
There is nothing worse than receiving a text or call at an untimely moment with a panicked tenant letting you know something is broken and needs repair in your property. Property management companies will handle these maintenance requests from your tenants.
In fact, you may never actually meet the tenants living in your property when working with a management company. The company will be the face of your property and the middleman between you and the tenants.
This is the preferred way by a lot of landlords. In fact, 42% of landlords hire property management companies to handle their tenants. So, when there are any issues, maintenance requests, or questions, the tenants will contact the property management company.
Accounting
We mentioned that property management focuses more on the business side of owning a rental property in San Gabriel County. So, another service these companies offer is accounting.
This is extremely helpful to landlords when it comes time to file taxes and simply see how their investment is going.
What is Property Maintenance?
Now that we've covered what property management is, let's dive into what property maintenance means. Property maintenance focuses on physically maintaining a property, which means making repairs, cleaning the property, and other routine care.
Typically, maintenance services are offered by hands-on workers and professionals. Sometimes you can hire a company to maintain the entire property, while other times, you'll need to work with different specialists.
Lawn Care
If your property has a luscious lawn that needs taking care of, someone in property maintenance can take care of it. Lawn care includes mowing of the grass, weed prevention, and sometimes gardening if needed.
Snow and Ice Removal
While you won't get much snow in San Gabriel County, snow and ice removal are another part of property maintenance. If it snows, someone will shovel the snow and ice away from the sidewalk. They will even put salt down to prevent the snow and ice from sticking before a storm.
General Upkeep
Owning a property is a lot of work, especially when you have to keep it in excellent condition for your tenants. Part of maintaining a property is doing this general upkeep, which can include cleaning common areas, picking up trash, and changing lightbulbs.
Plumbing Issues
When it comes to owning a property, you're going to experience plumbing issues. Whether it's a leaky pipe, clogged drain, or something else, getting a plumber is part of maintaining your rental property.
Other Repair Requests
You're bound to encounter some repair requests throughout your tenants' lease. Whether you can make these repairs yourself or need to hire a professional, this is all part of maintaining your property.
However, when properly maintained, there shouldn't be many repair requests coming your way.
How Property Management and Property Maintenance Work Together
So, we've covered the difference between property management and property maintenance, now how do they work together?
Usually, a property management company has a department that handles maintenance and repair requests. If not, they work closely with contractors and repairmen to maintain the property.
So, when a tenant puts in a maintenance request to the property management company, the company will schedule the maintenance with their department or contractor. They will also handle the invoices and keep you, the landlord, updated on the costs and repairs being made.
Benefits of Professionally Managing and Maintaining Your Rental Property
Why do landlords choose to hire property management companies to manage and maintain their properties? It takes the stress out of owning a rental property in San Gabriel County. Landlords can sit back and relax while they earn passive income from their investment.
This gives landlords the chance to focus on other hobbies, investments, and more. Instead of dealing with tenants and property maintenance, they can spend their time on other things.
Get Help Managing Your Property in San Gabriel County
Lotus Property Services is the leading property management company in and around San Gabriel County. As a full-service company with many years of experience, we guarantee tenant placement and work to maintain your properties and keep them in pristine condition.
With online portals for both owners and tenants, we make having and renting a property in San Gabriel County easy!
Contact us today to see how we can help you manage and maintain your rental property so you can focus on more of the things you love to do.