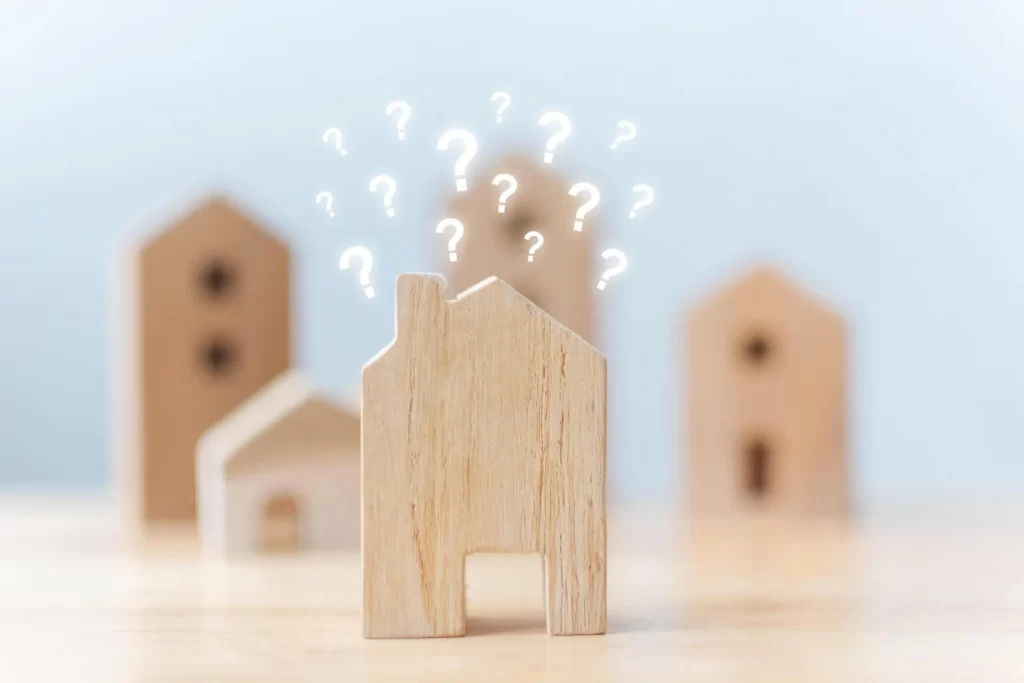 As a landlord, you must do what is best when it comes to your property. After all, it's an asset that must be managed extremely well for sustainability and a generous return income.
Real estate is a tricky industry with specific laws, trends, and regulations to follow. Therefore, you will want all the help you can get because you may not have all the required knowledge to make the most out of your real estate investment.
Hiring a top-notch property manager is an excellent way to leverage the skills of a real estate expert.
An ideal property manager will help you carry out maintenance inspections, manage any repairs, and acquire quality tenants. But before choosing a property manager to work with, you need to interview them before hiring to make sure you're a good fit.
By the end of this article, you'll know just the right questions to ask when interviewing a potential property manager in Arcadia.
What Questions Should I Ask A Property Manager?
Property managers are expert real estate professionals whose priority is securing the best tenants and services for you and your property. Since there are a lot of property managers and property management firms out there, getting the best may be a challenge.
To find the right property manager for you, you have to know the right questions to ask. During your interview with a prospective property manager, these are some of the questions you should ask.
1. How Knowledgeable Are You on Building Codes and Landlord-Tenant Laws in Arcadia?
One of the first things to ask prospective property managers is how familiar they are with Arcadia building regulations and codes. In addition to this, your property manager should be knowledgeable about Arcadia landlord-tenant laws and any recent regulations.
As a property owner, you should consider property managers who meet local and state requirements and have the required permits and licenses. Besides, the property manager should be current on industry laws and best practices.
Working with a reputable and compliant property manager will ensure your rental property meets local and federal standards and business is done in a professional manner.
2. How Will Rent Be Determined and Collected?
Another focus of your interview with a prospective property manager should be about how the tenants' rent will be determined or collected. Ask how much they would list your rental price for when advertising and how they came up with this number.
The main reason many landlords work with property management companies in the collecting of rent. Ask how the property manager plans to collect rent. Many use online payments and portals to collect rent from tenants each month easily.
3. How Much Experience Do You Have with Rental Properties?
Experience is important in any job or industry, especially when it comes to real estate. In seeking property management services, it shouldn't be ignored. Many landlords or property owners make the mistake of hiring inexperienced property managers because of cheaper rates.
Also, ask about how long they've been in the industry and about previous and current clients. For more clarity, find out the problems they've encountered with past clients and properties and how they solved them.
All these questions are very important if you want the best for your property. And the ideal property manager should have no issue disclosing the answers honestly so you can make a decision.
4. Why Should I Work with You?
You may have several choices of property management companies in Arcadia that you want to go with. To help you narrow down your choices, ask the property manager you're interviewing why you should work with them. How do they stand out from the competition?
From pricing structure to technologies used, and how in tune they are with local market trends, a truly professional property manager should be able to make a case as to why you should hire them.
Keep in mind that the answer should be explained without slandering the competition to gain an advantage over them. This is a true test of the property manager's professionalism.
5. How Do You Handle Late Payments and Evictions?
Dealing with late payments and evictions are sensitive aspects of being a landlord or property owner. However, hiring a property manager takes away some of this responsibility, though you need to know how the situations will be handled.
Find out what measures will be taken to recover late payments from tenants. Do they charge a late fee? When do they result in an eviction?
Also, ask about the eviction process and how the company handles it. Are they in line with local laws on how a proper eviction should take place?
6. How Will Maintenance and Repairs Be Taken Care Of?
Different property managers may have their own unique approach to the maintenance and repairs of properties they manage. Some of them may prefer to handle such decisions by themselves, while others have contracts with local services.
You'll also need to determine what services are included in the maintenance of your property. Will they take care of the yard or gardens? How about caring for communal spaces such as entryways in an apartment building? How often do they conduct property maintenance inspections?
7. What Marketing Strategies Will You Employ?
A marketing strategy for your vacant property is an important part of a property manager's services and obligation to you as a landlord. How they plan to promote your property to potential tenants and fill it quickly is essential information when deciding which company to work with.
As you interview your prospective property manager, find out what marketing strategies they have in place. Such strategies should be competent enough to fill your properties with quality tenants when you list your vacancy.
Ask to go through their previous or current advertisements and observe the designs used for any vacant property under their management. Also, try to know how well they incorporate digital marketing into their strategy as well. One of the most effective ways of renting a vacant property is through online listings.
Lotus Property Services Will Answer All of Your Questions
Are you in need of a property management company for your rental in Arcadia, California?
Then come interview Lotus Property Services and see if we are a good fit for you and your rental property!
With an experienced team of professionals and state-of-the-art technology, we offer full-service property management and maintenance for rental property owners in the area.
Contact us today to schedule a phone call or interview and see if we've got what you've been searching for.