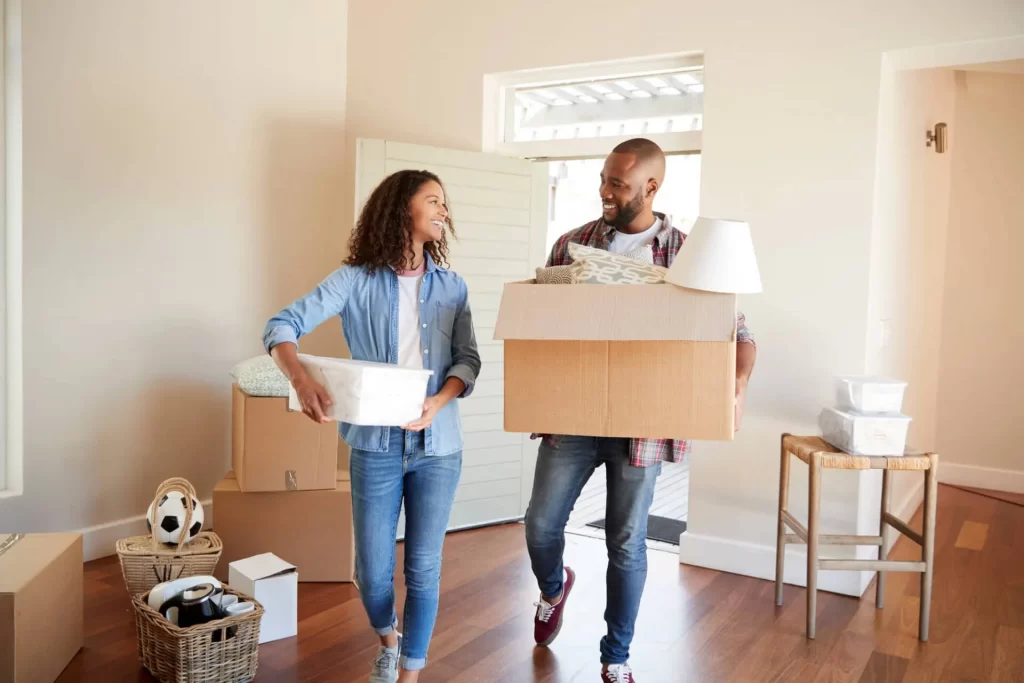 If you aren't working to attract millennials to your Los Angeles rental, you're missing out on a huge percentage of potential tenants. In fact, a majority of the rental market is made up of millennials. Of these millennial renters, only 17% want to buy a home within the next year.
Why is it so important to make your rental attractive to these millennial renters? There are two very good reasons.
1. To minimize vacancy rates
2. To increase your return on investment (ROI)
When you attract a majority of the market to your rental, you'll be able to lease it quickly due to the many interested tenants. Therefore, you can worry a lot less about an empty rental between tenants.
A rental that's considered attractive by millennials will often have a higher rental price. Millennials tend to want nice things, such as updated appliances and located in a desirable neighborhood, so landlords can charge more rent.
How exactly do you make your Los Angeles rental more attractive to millennials? We have nine easy things you can do today.
1. Make It Pet Friendly
Many landlords don't like the idea of pets living in their rental properties – and for a good reason. Pets, especially dogs, can cause a lot of damage, including carpet stains, and leave lasting odors that are hard to eliminate.
However, it isn't a good idea to write off the idea of allowing pets in your property, especially if you want to attract millennials. A whopping 76% of millennials own a pet of some type.
Since so many landlords don't allow pets, millennials search endlessly for apartments that do. You can be one of them and stand out from the competition in the market.
If you're worried about damages and messes, you can charge an extra pet deposit. Whether this deposit is refundable or not is up to you too.
2. Add Convenient Amenities
Millennials appreciate amenities that make their lives more convenient. Most of them grew up with luxurious amenities such as dishwashers, washers, and dryers, so living without them can be quite a shock.
If possible, add a washer and dryer to your rental. It will save your tenants hours of their time, so they don't have to use the local laundry service.
A dishwasher in the kitchen can also be a lifesaver for the busy millennial who doesn't have the time or motivation to handwash the dishes after every meal.
Central air conditioning and heat can also make your rental more attractive to millennials as they'll be comfortable all year long.
3. Modernize Everything
Modernize everything from the stove range to the refrigerator to the bathtub and bathroom sink. Millennials are extremely attracted to nice-looking amenities and furnishings.
Remember, this is the generation that grew up with and perfected Instagram. They love a great aesthetic, especially one that allows them to show off on social media.
This doesn't have to be expensive, either! Simplicity in design and modern appliances is just as effective as the high-end products.
4. Eco-Friendly Features
If possible, opt for eco-friendly appliances when making your rental attractive to millennials. This generation is extremely conscious of their impact on the environment and try their best to reduce it.
When you advertise that the kitchen appliances, heating system, or electricity are eco-friendly or use renewable energy, millennials will drool over your rental.
5. Talk Up the Neighborhood
Having a rental in Los Angeles is already an advantage in the millennial rental market. However, it doesn't hurt to talk up the neighborhood in your listing.
Make sure to emphasize the benefits and features such as restaurants, bars, cafes, parks, and access to public transportation. These are all important features millennials will look for when moving to a new location.
6. Advertise Directly to Millennials
You won't see a millennial turning the pages of a newspaper searching for apartment listings and circling them with a red pen. Instead, they are online searching on social media or apartment listing sites.
When advertising your rental, utilize digital marketing strategies. Be sure to promote the property on social media such as Facebook to get even more attention from millennials.
If you still want to use some old-school advertising tactics such as leaving flyers with your listing, make sure to put them in cafes, organic shops, or other places where millennials tend to frequent.
7. Digitize Your Processes
The millennials are the first generation to grow up with the advanced technologies we have today. So, when you adopt these practices into your leasing process, they will find it more convenient.
For example, instead of meeting with tenants to sign a lease and collect deposits in person, have them electronically sign and submit their deposits via online payment methods.
Keep implementing these digital strategies throughout the lease term by collecting rent using online platforms such as PayPal or Zelle. Not only will it help avoid late-paying tenants, but you'll get your rent faster.
8. Include Luxurious Amenities
If you really want to stand out from the competition and attract even more millennials to your Los Angeles rental, then consider including luxurious amenities. These could include:
Netflix/Hulu/Disney+ subscription
Bluetooth speakers installed
Jacuzzi or hot tub
Rooftop terrace
Home gym setup
Fully furnished property
Remember, these are simply things you can do to make your rental more attractive to millennials. If you can add these to your property without negatively impacting your ROI, it's a good idea to do it.
9. Work with an Excellent Property Manager
Property managers can really make your experience as a Los Angeles landlord much more pleasant. Not only will they help you find the right tenants for your property, but they will handle the maintenance and management.
When it comes to attracting millennials, property management companies with great branding and a reputable name can be more influential than an independent, self-managing landlord.
Lotus Property Services Can Bring You More Millennial Tenants
Are you looking to attract more millennials to your Los Angeles rental? Lotus Property Services can help you do just that with our extensive marketing strategies, great customer service, and excellent maintenance team.
As the area's leading property management company, we're committed to providing the best experience possible to both our landlords and tenants.
Contact us to see how we can help you attract more millennials to your rental today!